macos.Pu.Yi,.the.Last.Emperor.[mac].136.flv
Pu Yi, the Last Emperor
- by
Sherrill Matthew
, February 05, 2020
↡↡↡↡↡↡↡↡
⬆⬆⬆⬆⬆⬆⬆⬆
LISA POWERS Christchurch, Canterbury, New Zealand About LISA POWERS French born of American and French/Italian lineage, Lisa Powers achieved renown in photography in the 1980s with innovative compositions and lighting techniques. As one of the few female commercial and fashion photographers of her time, she was highly sought-after for her artistic intellect and unique style. Lisa is a master of photographic techniques and her visuals often take on an otherworldly Film Noir aesthetic – transforming retro and 'en vogue imagery into thought-provoking and visually stunning pieces. In New York, she photographed fashion catalogues for Macys, Bloomingdales, I. Magnin, and Nordstroms as well as major advertising campaigns. In Hollywood, Lisa worked in the motion picture industry, shooting movie posters for directors including Francis Ford Coppolas 'One from the Heart, 'Bram Stokers Dracula, Robert Harmons 'The Hitcher, Michael Lehmanns 'Heathers and Michael Manns 'Thief. She also flew to Paris to work with French director, Luc Besson, and created the poster for his iconic film, 'La Femme Nikita. Her magazine editorial work for Art & Antiques magazine took her throughout Europe. In France, she was granted "special access" to photograph the interior of Paul Cezannes studio in Aix-en-Provence. For her vintage Chinese series, she photographed some of the robes of Pu-Yi, the last emperor of China. Lisa entered the world of advertising and magazine photography through her job as production assistant in the creative department of a boutique advertising agency. While enjoying the creative department and orchestrating shootings, the work stimulated her appetite to become a photographer herself. She left the agency and was hired by a large commercial photo studio as the cleaner/janitor. There, she had access to all the studios lighting equipment, cameras, and most treasured: the DARKROOM. She often experimented with printing till the wee hours, and continued her self-taught education with abandon: mixing lights, films and processing in unconventional ways. She developed close working relationships with fashion models, make-up artists, hairdressers and fashion stylists and would set up shootings for portfolios. Her life-long interest in Japanese culture drew her to Tokyo where she lived and worked for five years. Her recent personal project, "The Goth-Geishas" was inspired by Utamaros drawings of geishas during the Edo period in Japan. By the mid-1990s Lisa was immersed in learning Photoshop as a digital "darkroom". Scanning her many negatives and transparencies, Lisa re-interpreted her film images using Photoshop manipulations. A revival of her career ensued with new awards, gallery shows, and Fine Arts representation in New York and Los Angeles. Her work has been exhibited in New York, Los Angeles, San Francisco, and Tokyo, as well as in the permanent collection of The George Eastman House Museum, and in private collections. Two of her "Hollywood" images are currently on display at Loews New Hollywood Hotel, Los Angeles. Lisa was awarded Distinction Honours (ARPS) from The Royal Photographic Society, UK. In 2005, Lisa left the US and relocated, with her four kitties, to New Zealand, where she currently lives and works. Events: Awards: PX3 Paris, GOLD award American Photographic Artists (APA) Art Directors Club, NY Art Directors Club, LA Creativity Print Magazine Award The ONE Show, NY Photography Masters Cup Art of Photography Black & White Spider Award International Loupe Awards Nikon Self-Promotion Award PDN Pix Award AltPick Photo Award Distinction Honours, Royal Photographic Society, UK Exhibitions: WanRong: The Last Empress of China" exhibition at the FoGuangYuan Art Gallery, Christchurch "Silence, Stillness, Solitude" solo Exhibition at Art on the Quay, New Zealand "KISS GUSTAV" exhibition, Windsor Gallery, New Zealand 50 WORKS Gallery, New Zealand (solo exhibition) Steps Into Space Gallery, Los Angeles JWT Gallery, New York Paper Moon, Los Angeles The Narrative Image, San Francisco Nikkon Gallery, Japan American Society of Magazine Photographers Show (ASMP) New York Permanent Collection: George Eastman House, Rochester, New York Loew's Hollywood, California Books & Magazines: Photographer's Mail Royal Photographic Society Journal American Photography, One American Photography, Two American Photography, Three New Zealand Camera, 2009 New Zealand Camera, 2012 Air Powered, New York Making WET, San Francisco Urbane Photography, New York Day in the Life of Los Angeles Advertising Photography in Japan I. D. magazine Masters of Photography, New York Fame, Los Angeles California Graphics, Los Angeles California Image, Los Angeles Halloween, San Francisco Graphis, Switzerland.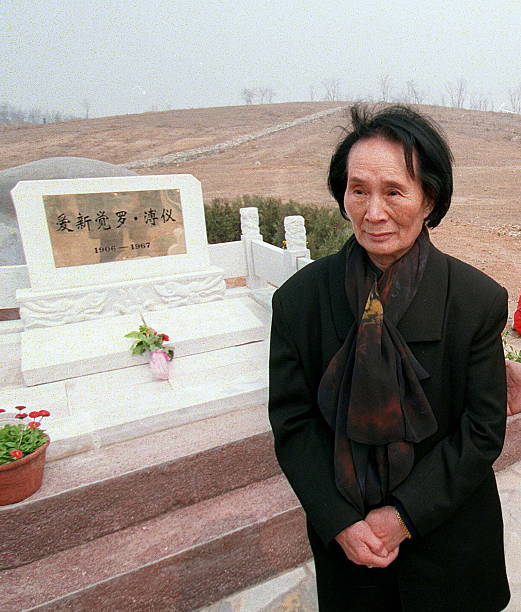 Follows the trade winds, the trade routes, and the port cities across the East Indies and the Orient uncovering the high finance, piracy, greed, ambition...
Our new player app is required to play your film rentals, providing improved performance and new features with each update. Dont tell me again.